About us
In 1993, marking the beginning of TOMECO, the pioneer and leading in the field of consulting, designing and manufacturing industrial fans in Vietnam. As the only Vietnam manufacturer twice won the National Quality Award, since the early days of establishment, TOMECO is always passionate and eager to develop a new industry to contribute to the process of Vietnam's industrialization and modernization and bring customers sustainable values through products with global quality at reasonable price.
For past 25 years establisment, TOMECO has been honored to serve and satisfy customers in thousands of factories, constructions in both Vietnam and abroad. Besides, our products have also successfully conquered the regional markets such as Laos, Cambodia, Malaysia and international market such as Australia, England, United States. In particular, since 2012 TOMECO has officially become a supplier in global supply chain for General Electric-GE Corporation (USA), continuously supplied over 1,000 products per year with absolute stability in product quality for GE's global projects. In 2014, TOMECO has became a supplier of Greens Combustion (UK).
HISTORY OF FORMATION & DEVELOPMENT
TOMECO owned a 10,000 m² factory in Quoc Oai, Ha Noi which is registered as TOMECO AN KHANG, one office in Thanh Xuan, Ha Noi and 1 branch office at Ho Chi Minh City. TOMECO currenty has nearly 200 educated employees. TOMECO has distributing system in all provinces of Vietnam and the official dealers in Thai Nguyen, Thanh Hoa, Da Nang, Ho Chi Minh City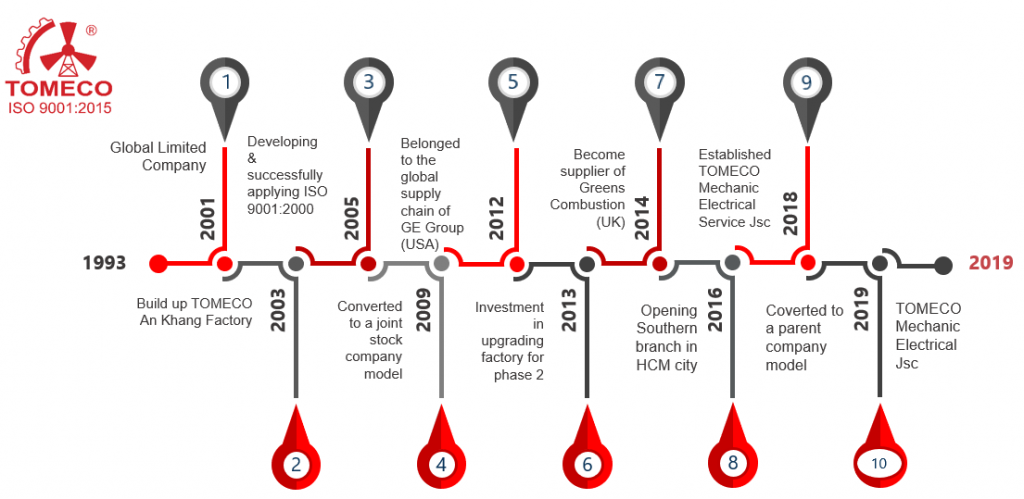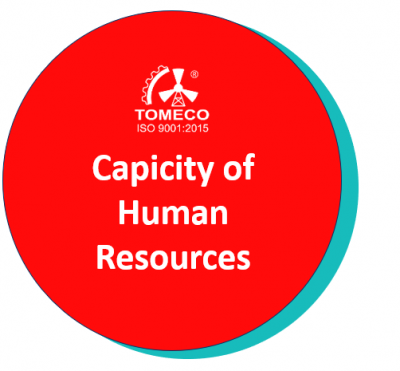 academic level
05 MBA, 01 Doctor of engineering, 30 bachelors/engineers.
Direct labor has intermediate or higher qualification.
skill
Gained numerous awards in skill competition hold by Hanoi, certified by international rating organization.
training policy
Continuously internal and external training with practical skill
TOMECO PRODUCTS ARE BELIEVED TO BE USED IN:
After more than 25 years of construction and development, industrial fans – the master product of TOMECO has been meeting the diverse needs of industries with various uses, such as:
Air conditioning, fire suppression, fire Protection and Rescue Rescue in buildings, garages and tunnels
High pressure gas supply for high furnaces, oil burners, gas etc.
Drying heat furnace in production of construction materials and boilers
Detoxiate and process the environment in chemical lines
Suck and transport dust with fans with high abrasion characteristics
TOMECO's customer
TOMECO's products are selected and used at
Factories in all over Vietnam, especially cement factories, bricks, tiles, ceramics, petroleum,…
Construction works such as apartment buildings, commercial centers, office buildings, schools,.. throughout Vietnam.
TOMECO does not provide products for thousands of manufacturing and construction companies in all of 63 cities in Vietnam, but also exports products to 10 countries in the world.
COMMITMENT OF TOMECO
SERVICE
Guarantee service advice, optimize customer use
CUSTOMER
Customer's satisfactory is TOMECO's goal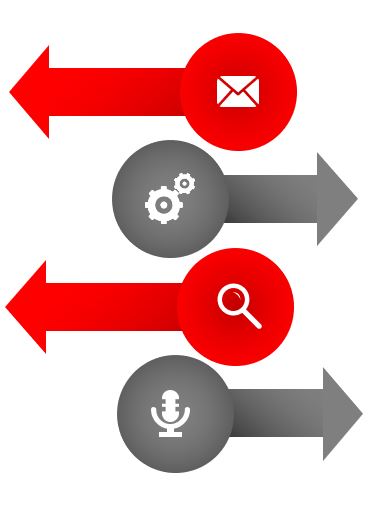 WARRANTY
Warranty of products with the highest responsibility to ensure the benefits of customers and enhance the reputation of the company
HUMAN RESOURCES
Create a fair, professional, co-operative and successful working system