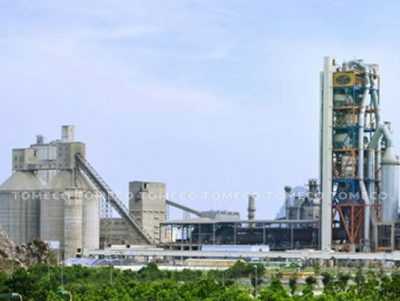 With the rotary kiln cement factories According to the new technology, the installation of cooling industrial fans is a mandatory requirement. When the rotary kiln operation has a very high casing temperature (without cooling the furnace casing temperature can be up to 300° C), greatly affect the lifespan of the furnace as well as the yield of clinker kiln. Should to increase the life of the Firebrick class to increase the life expectancy of furnaces and calcination yield, the plant must be equipped with a cooling industrial fan system to reduce the outside temperature of the furnace enclosure
Starting from that practical demand, Tomeco  researched and designed a special industrial fan with responsive features:
Working in a high-temperature environment
Long-term working period (continuous up to 6 months)
Large traffic (up to 40,000 m³/h)
Highly concentrated pressure (to 1500 pa)
This industrial fan is made up to 20 sets per order to cater to furnace rotary cement factories all over the country. Through practical use at some factories, the fan is stable operation of quality, can run continuously 24/24h for 6 months to maintenance.