TOMECO has successfully handed over centrifugal fan suction oven brick furnace Tuynel for customers-international quality products with dedicated services.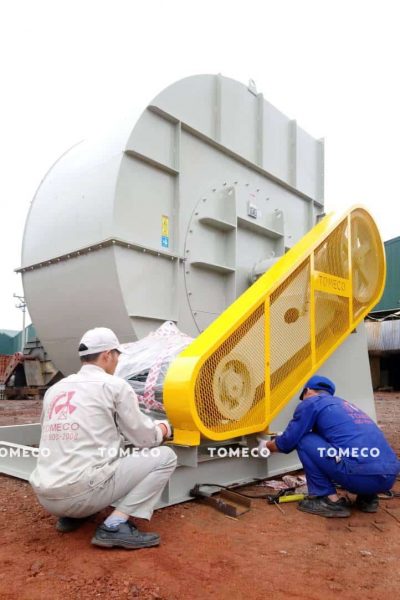 SUMMARY SPECIFICATIONS: 
Flow rate: 10.000 – 200.000 m3/h
Pressure: 2.000-800 PA
Moter capacity: 5,5-160 kW
Temperature: up 200°C
Mounting Type: Indirect over-belt/straight shaft cross coupling
Fabrication material: SS400/SUS201/SUS304/ special heat resistant steel coating
Abrasion/Corrosion Resistance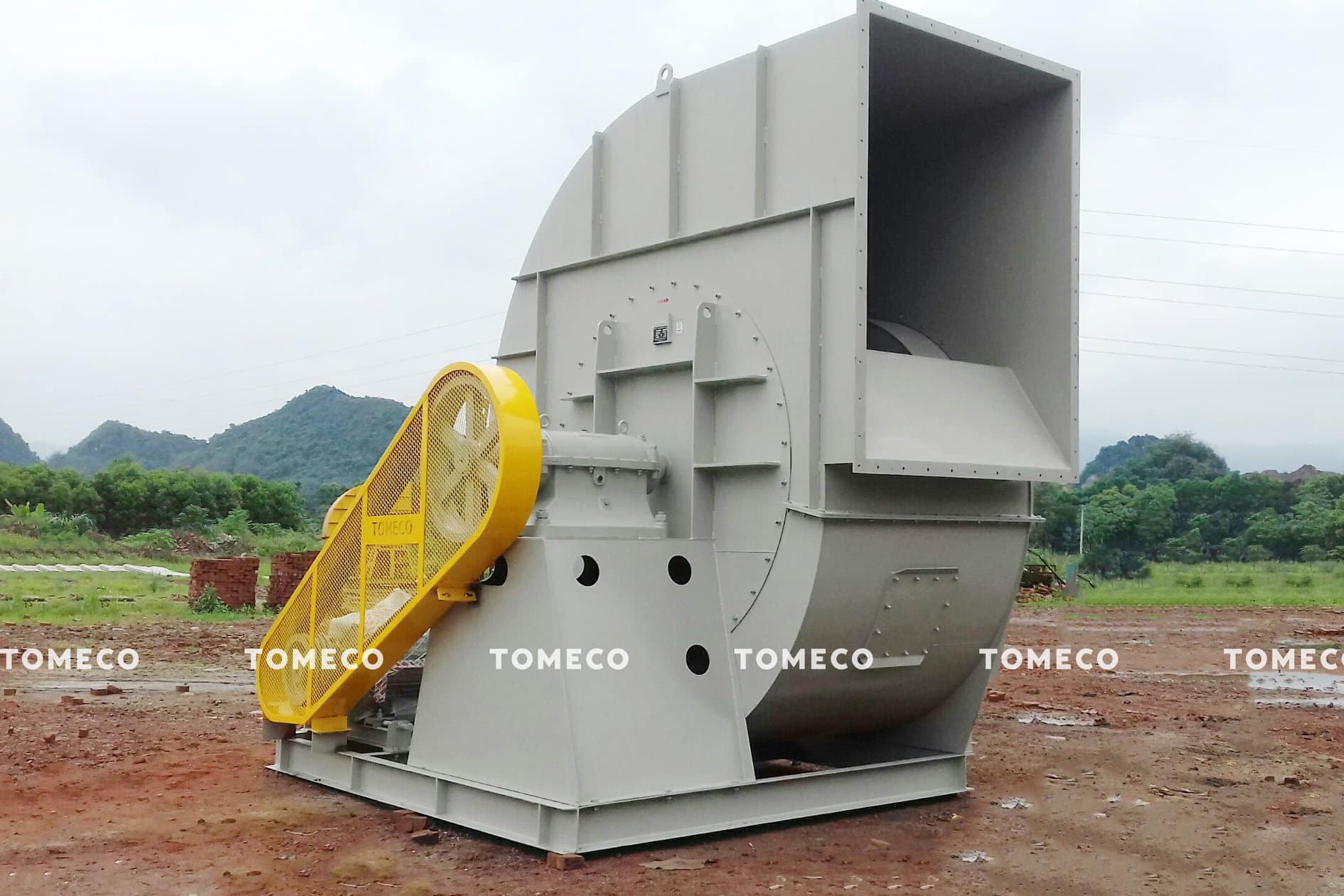 2. THE PRODUCT'S ADVANTAGES AND CHARACTERISTICS:
Centrifugal fans are designed and manufactured 100% by TOMECO engineers at the TOMECO An Khang factory with the superior properties:
Sustainable construction: The fan housing, pedestal and wing rack are made from standard steel materials imported from Korea, Thailand.
Smooth operation, long life: the rotor is balanced dynamic on digital balance machine and test, calibrate with the equipment of the U.S. technology school in the US before the factory
Convenient in installation and operation: Centrifugal fan structure allows removable, transport and installation easy.
Energy saving: up to 85% efficiency saves electricity cost when used.
In particular, TOMECO is willing to meet the diverse requirements of our customers on the manufacturer of the engine, paint color products, spare parts, high quality accessories. At the same time, commit to provide products and services with the spirit of dedicated service, bring the highest benefit to customers and always respect, listen to meet the requirements of customers with optimal solution.