Continuous investment and improvement of machinery, equipment and application of scientifc and technological advances in production are the solutions for the sustainable development of TOMECO.
TOMECO has owned a synchronous production line with modern equipment such as: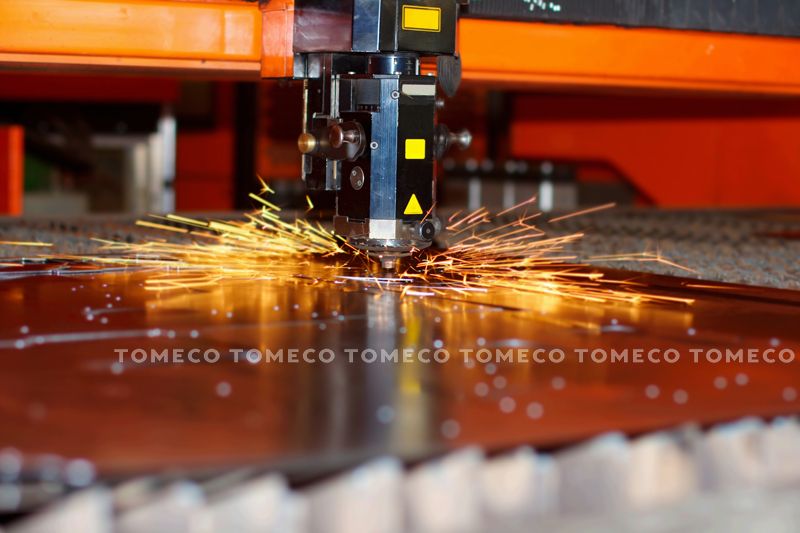 CNC LASER CUTTING
TOMECO have one of the most modern CNC Laser Cutting machines from Amada Japan with precision of 0.1mm. The machine can work with stainless steel, mild steel, aluminium, copper sheet with thickness of up to 20mm.
CNC MACHINING
The largest capacity and highest precision horizontal machining center in Vietnam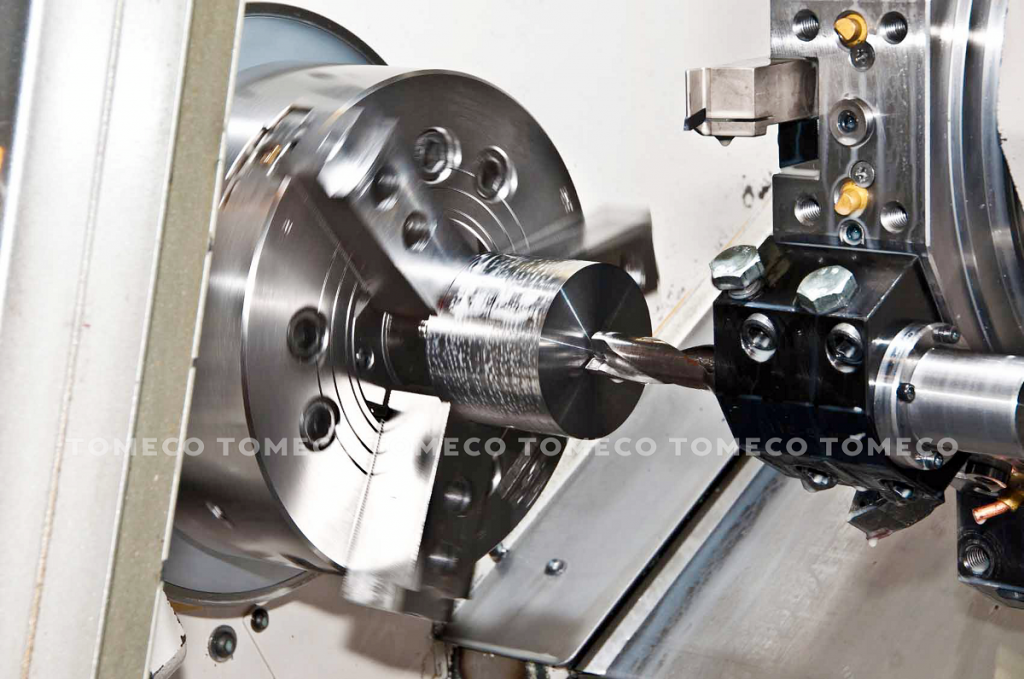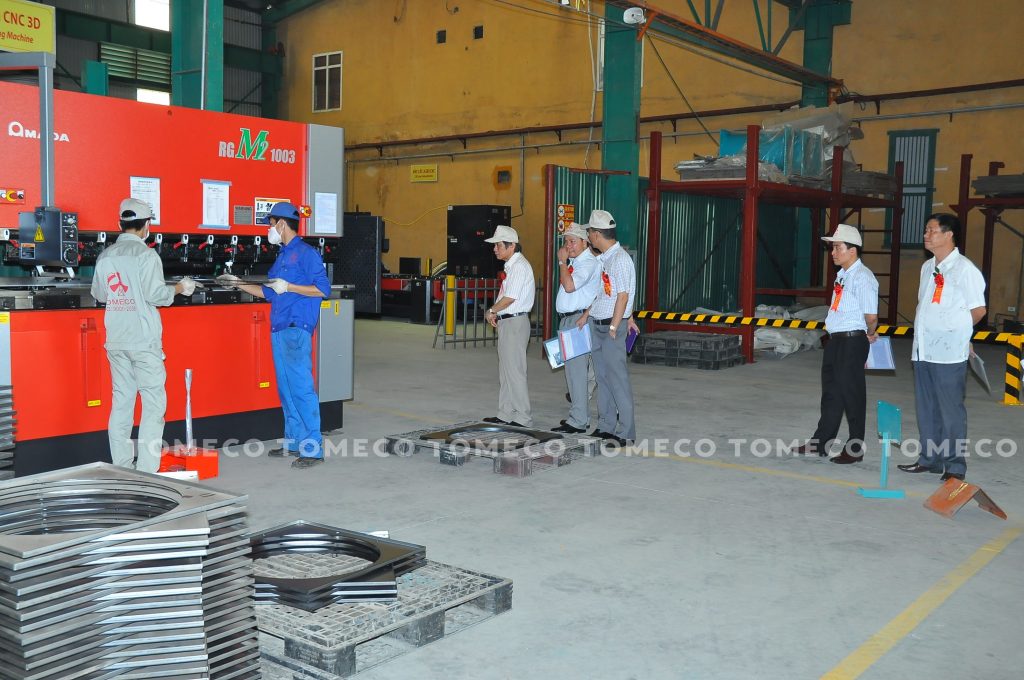 CNC 3D BENDING
CNC bending technology from Amada Japan with very large capacity. DYNAMIC BALAN
WELDING
Our team of highly skilled welders are equipped with high quality inverter welding machine from Japan.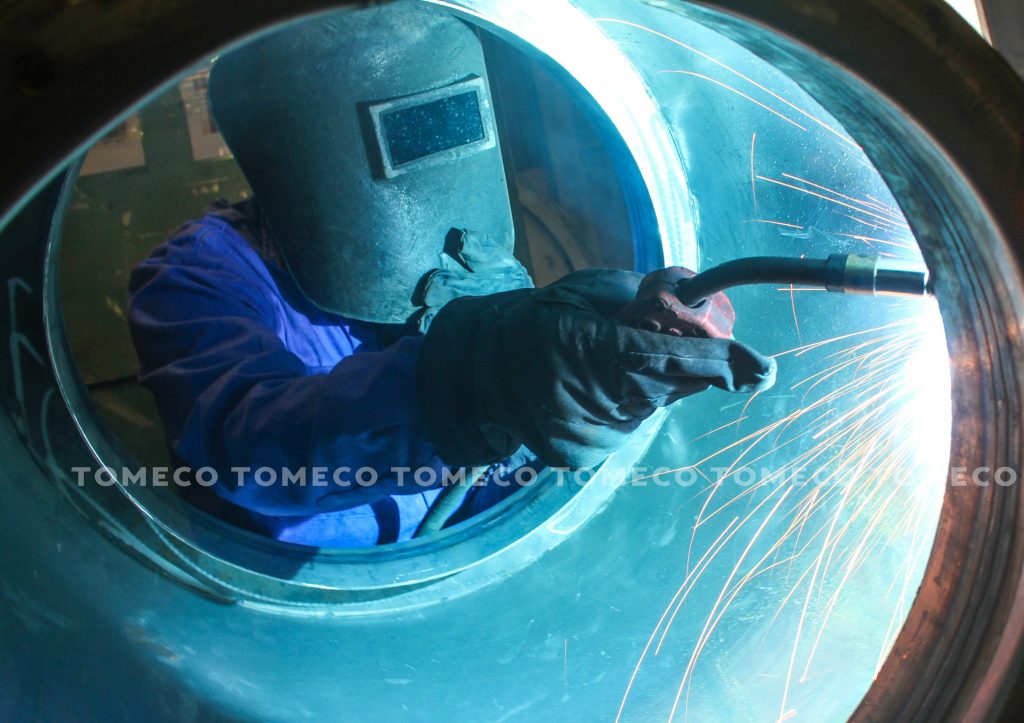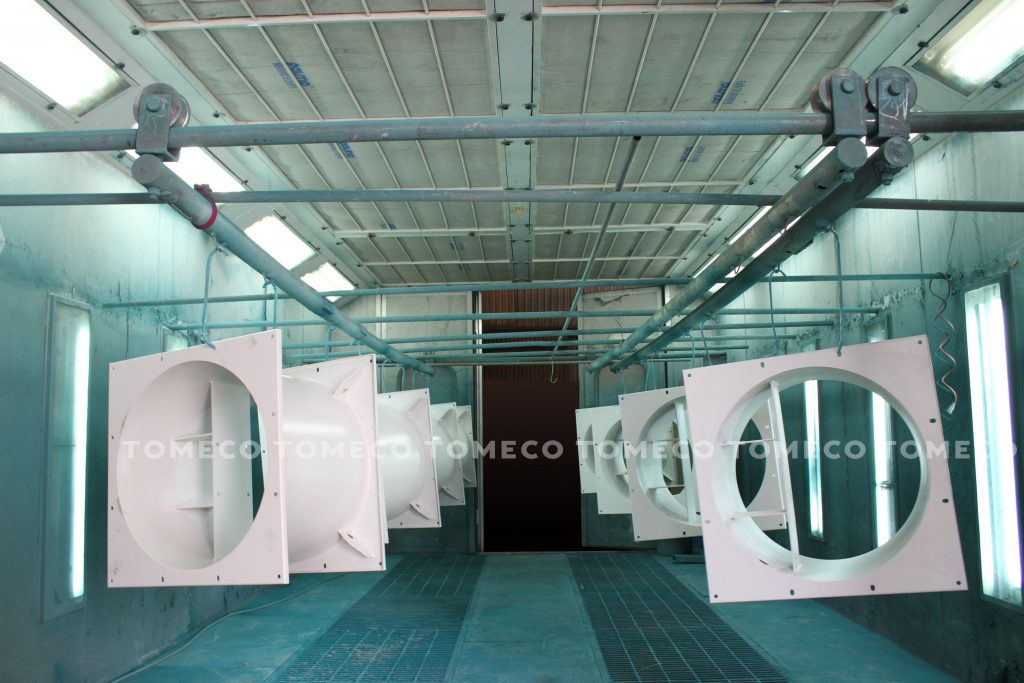 COATING & PAINTING
Phosphate treatment line and powder coating line.
VIBRATION ANALYSIS
Vibration testing and calibration with American technology analyzing equipment